Surgeries in intimate areas should not be a taboo topic. Even small interventions can lead to a significant increase in well-being.
I will answer all your questions about intimate surgery in a personal and discreet talk from woman to woman.
You are getting sensitive and insightful advice and surgery from a plastic surgeon. And if you wish to you are supervised by a complete female team. During the surgery only the surgeon and the anesthetist are present to preserve the privacy.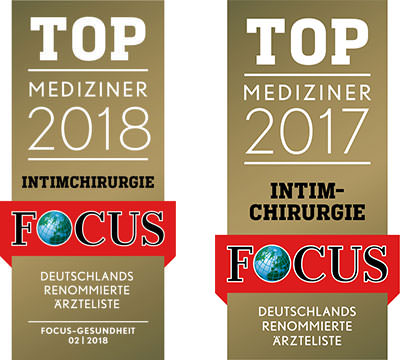 ---


Frau Dr. med. Michaela Montanari is full member of German Society for aesthetic and reconstructive intimate surgery Germany (GAERID) and German society of intimate surgery and aesthetical genital surgery (DGINTIM)
---
Von Patienten empfohlen für
Genitalchirurgie Frau
07/2015