Aesthetic Mesotherapy mesoline® / anti-aging treatment
Example for a treatment: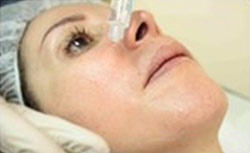 Disinfection with a mild disinfectant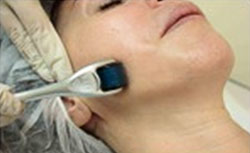 Applying the selected active substances and fold the skin roller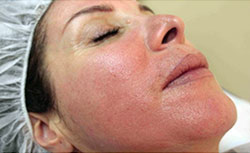 Soothing of the skin Signs of aging may be prevent and treated by direct introduction of vitamins and other revitalizing active substances into the skin. Furthermore the collagen of the skin is stimulated. A combination treatment with the skin roller is recommended.
If certain active substances are introduced into a specific local treatment area alopecia (hair loss), stretch marks (striae, stretch marks), scars and pigmentation (hyperpigmentation) can effectively be treated.
Local fat deposits can also be reduced by the so-called "lipolysis" and cellulite can be improved.