Welcome to our private practice specialized on plastic and aesthetic surgery in Bochum.
An experienced and empathetic team with an interdisciplinary network offers plastic and aesthetic surgery on the highest level. Your perception and constitution are our measurement to achieve and retain a natural look. Surgical and non-surgical treatment methods are of equal level. Quality and medical safety are of top priority.
Naturalness
Please arrange an appointment. We'd like to advise you personally regarding individual and recommended treatment opportunities, chances and risks.
Your confidence, happiness and well-being are of greatest importance.
Consultation, surgeries and post-operative care are conducted by Dr. Montanari.

Office hours
0900 - 1200
1530 - 1730
0900 - 1200
1400 - 1830
0900 - 1200
0800 - 1330
1600 - 1900
0900 - 1200
Further dates by arrangement
Contact
Private practice Dr. med. Michaela Montanari


Specialist in Plastic and Aesthetic Surgery

Specialist in surgery

Humboldtstraße 70
44787 Bochum
Memberships and activities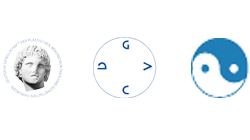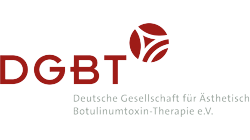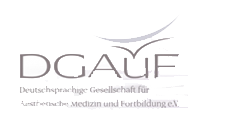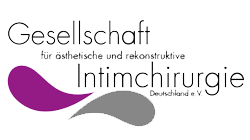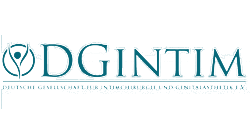 Top Physician 2018
Excellent services
Miss Dr. Michaela Montanari is one of the top doctors in Germany. This is the result of a voluminous study carried out by the independent research institute MINQ on behalf of the news magazine FOCUS. Miss Dr. Michaela Montanari excels in the field of intimate surgery. The doctors, who count in the Germany-wide FOCUS comparison to the most recommendable in the country, receive the award "TOP-MEDIZINER 2018".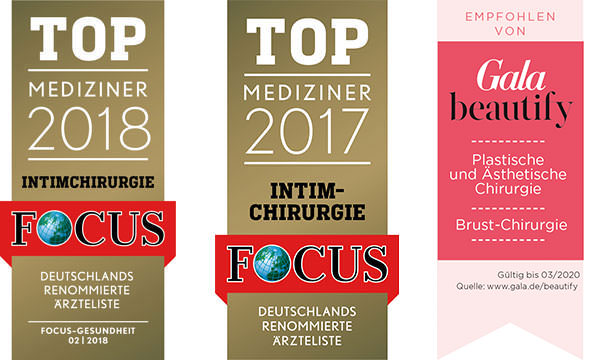 Our flyer download
"The receipt of the quality assurance seal requires a six year training of plastic and aesthetic surgeons. Furthermore, a high expertise of several plastic-surgical procedures in breast surgery has to be verified."
» Download flyer as PDF
Ausgezeichnete Qualität
Quality assurance seal of the DGPRAEC
The Practice for Plastic and Aesthetic Surgery by Dr. med. med. As in 2011, Michaela Montanari has also been awarded the Quality Assurance Seal 2012 of the DGPRAEC (German Society of Plastic, Reconstructive and Aesthetic Surgeons). By awarding the certificate, DGPRÄC certifies the practice that it meets these extensive quality requirements. The DGPRÄC quality seal is awarded exclusively to specialists in plastic and aesthetic surgery after six years of training. In addition, they must demonstrate a high level of expertise in all plastic surgery procedures of breast surgery. By awarding the certificate, DGPRÄC certifies that the practice meets these high quality requirements.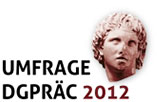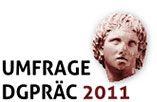 Deutschlandweit
Top 5 User Award for Dr. med. Montanari
Top 5 user of Radiesse®
On November 12th 2014 the practice of Dr. Montanari has been awarded with the Top 5 seal for Radiesse
®
users. Next to clinics and practices from Hamburg, Düsseldorf and Munich Dr. Montanari belongs to the 5 best clinics and practices for wrinkle and volume treatments with Radiesse
®
in Germany.
Radiesse® is a worldwide common evidence based filler. It finds application in treatment of deep wrinkles and volume resuscitation in the face for over 10 years now.
Dr. Montanari owes the recognition because of broad and excellent experience in aesthetic wrinkles and volume treatment. She is also a consultant in this field. So she shares her knowledge and valuable tips on regular workshops and lectures as well as congresses for medical colleagues throughout Germany.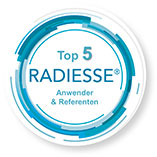 Mehrfach prämiert
Competence center
Radiesse® competence centre
The private practice for plastic and aesthetic surgery is distinguished as Radiesse® competence centre. A Radiesse® competence centre is characterized by highly experienced specialists, who are adept at treating Radiesse® and aesthetic wrinkle and volume treatment.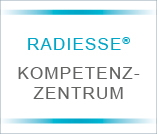 Belotero® competence center
Practice for Plastic and Aesthetic Surgery by Dr. med. Michaela Montanari was also appointed Belotero® competence center. In a Belotero® competence center particularly trained specialists can be found. They are very experienced in the use of Belotero®- hyaluronic acid fillers and have an excellent expertise in aesthetic wrinkles and volume treatment.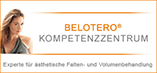 Estheticon
Excellent transparency
Gütesiegel für Ästhetisch-Plastische Chirurgie
myBody® quality show assurance seal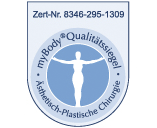 myBody® quality assurance seal
Quality seal for aesthetic and plastic surgery
The myBody
®
quality seal confirms our high quality requirements to medical treatment, our services, and the offer of information.
As owner of the myBody® quality seal we clearly can indicate our qualification and specialization. The verification of consequent training activities in a chosen special field and the membership to a renowned professional association are required for that. We associate with our patients personally, ensure a fast processing time, transparent information politics as well as a confidential handling of your personal data. We have undertaken to satisfy the proven standard continually with the compulsory promise of quality.
Standard criteria in our practice:
approved medical specialist care
provable expert knowledge and high professional expertise
current quality specification
competent medical consultancy
medical material and products according with European safety level
systematic grounded hygienic
distinctive customer orientated friendliness and individual care
prompt appointment and good accessability
news and helpful information
» Clinic profile from Dr. med. Michaela Montanari on www.mybody.de
Deutsche Gesellschaft Augmentation und Faltentherapie e.V.
Coordination of the DGAuF expert network
The DGAuF network brings together expert knowledge and deals with specific questions in the field of wrinkle and volume therapy. The coordination of the results, which should be available to members as well as other interested parties, is discussed by Dr. med. Montanari and Mrs. Siegling performed.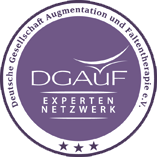 In den besten Händen
Some treatment focuses